About Us
Welcome to the site of our French Bulldog Kennel Amadors Gem.
 
We are Astrid Meesters and Jerry de Vries and live since 2004 in Assendelft, near Zaandam.
We are registered under number 266641. Under this kennel name we hope to contribute to a new generation of beautiful, breed typical, healthy and sweet French Bulldogs, of course with due observance of the rules associated with responsible breeding according to the guidelines of the HBC (Hollandse Bulldoggen club ) The combinations are well considered and well thought out and the health of the breed is paramount. Our dogs are therefore tested for health and / or hereditary defects.
The meaning of Amadors Gem: Amador is a Spanish name and means beloved. Gem (pronounced djem) means jewel.
AMADORS GEM MUSHANGA - FRENCH BULLDOG OF THE YEAR 2019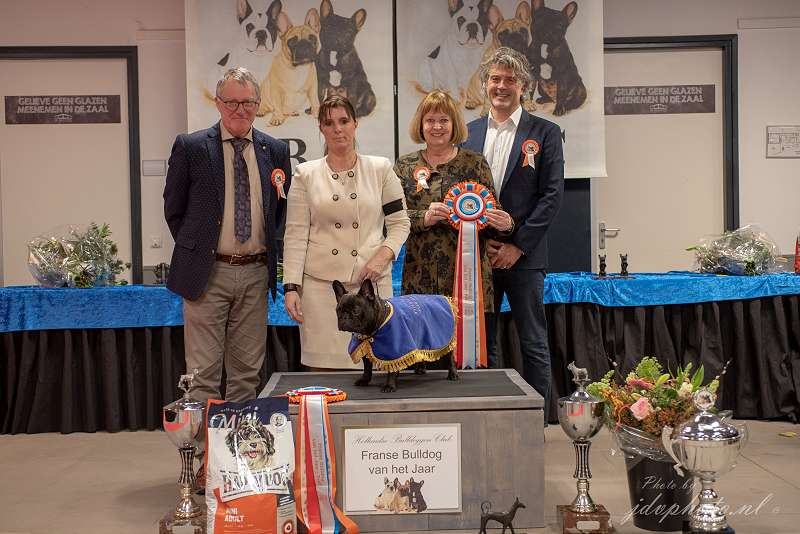 judges
Mr W. Wellens (NL)
Mr. P. v. Baaren-Grob (NL)
Mrs T. Pillement-Heijden (NL)
iNFO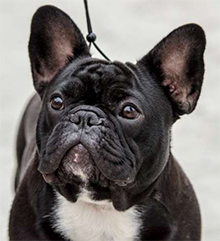 Amadors Gem Jungle Fever
Vegas
Sire: Extravert v. Moezel's Oever
Dam: Yazzlin Pink v. Muppy's Place
Gender: Male
Date of Birth: 04-06-2012
Amadors Gem Isn't She Lovely
Skye
Sire: Extravert v. Moezel's Oever
Dam: Yazzlin Pink v. Muppy's Place
Gender: Female
Date of Birth: 04-06-2012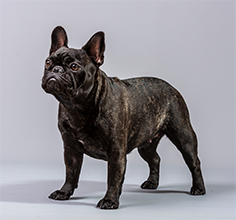 Amadors Gem Mushanga
Shay
Sire: Haquila Alano Le Petit Favorie
Dam: Amadors Gem Isnt She Lovely
Gender: Female
Date of Birth: 29-10-2017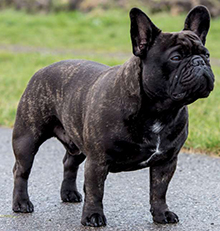 Ready to Rumble vd Franseweg
Maddox
Sire: Amadors Gem Jungle Fever
Dam: Daulokkes Valrhona la Ballotin
Gender: Male
Date of Birth: 30-12-2013
Amadors Gem Billie Jean
Summer
Sire: Frustyle Royal Elegance
Dam: Amadors Gem Isnt She Lovely
Gender: Female
Date of Birth: 11-08-2014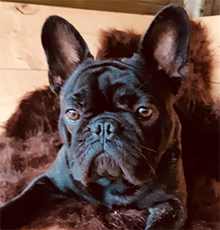 Amadors Gem Sharik
Sharik
Sire: Haquila Alano Le Petit Favorie
Dam: Amadors Gem Isnt She Lovely
Gender: Male
Date of Birth: 29-10-2017
Amadors Gem Rumour Has It
Meaghan
Sire: Joghurt Dart Azart Gyvybes Zyme
Dam: Amadors Gem Isnt She Lovely
Gender: Female
Date of Birth: 26-05-2016